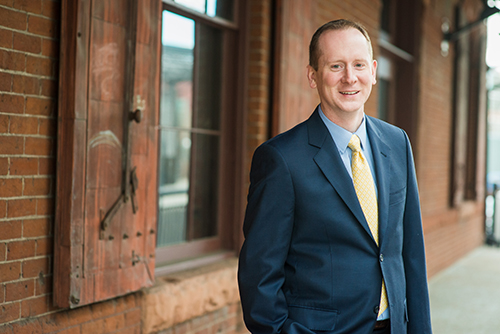 Mark's litigation practice focuses on litigation counsel, advice, and risk management in medical, dental, and mental health care. Mark represents practitioners and health-related entities in malpractice cases, and assisting professionals in front of licensing boards including the Colorado Medical Board, Board of Dental Examiners, Board of Nursing, and the mental health boards. In addition, Mark has represented clients with matters involving the Colorado Department of Public Health, Colorado Division of Civil Rights, and the Department of Health and Human Services (HIPAA complaints). Mark also assists clients with other care related matters and business concerns.
Mark has been asked to speak and write on issues regarding medical records, subpoenas, HIPAA, and other risk management topics. He brings a unique perspective in helping his clients to understand their complex legal situations.
Mark began his career representing patients in complex litigation, where he was involved in numerous high value jury trials and depositions. He leans upon that previous experience to give his clients an honest and straightforward evaluation of their case or issue, including the likelihood of outcomes and possible resolutions of the case to effectively represent his clients' interests.
Suffolk University Law School, J.D.
George Washington University, B.S. Biology
Colorado Bar Association
Denver Bar Association
Colorado Defense Lawyers Association
New York State Bar Association
Wyoming Bar Association
Defense Research Institute (DRI)
Representative Matters
Publications and Speaking Engagements
Legal and Risk Management Considerations in Starting a Practice, The Play Therapy Institute of Colorado, December 2015.
Mock Trial: Lessons for Psychiatrists from the Bard and Risk Management, AACAP Annual Conference, October 2015.
Risk Considerations When a Patient Requests a Letter or Completed Form, In Session, Spring 2015.
Am I on Trial: A Play Therapist's Guide to Staying off the Sand & Out of the Hot Water, The Play Therapy Institute of Colorado, February 2015.
Mock Trial Attorney, COPIC Insurance Company, October 2014 and August 2015.
Topics in Mental Health Care and the Law- Roundtable Discussion, Denver Therapists Network, June 2014.
Medical Records in Colorado, Lorman Seminars, June 2013, October 2013, and June 2014.
Terminating Your Professional Relationship with a Child or Adolescent Patient, In Session, Summer 2012.
Prophylaxis of Medical Legal Complications in Chronic Opiate Therapy, April 2012.
Community Involvement
Kids in Need of Dentistry (KIND) Board of Trustees 2016 – 2021 (Vice President, 2016 – 2017, President 2017 – 2019)
DU Sturm College of Law Mentoring Program, 2010-2018
Ricks Community Association Co-President-Ricks Center for Gifted Children 2012-2013
Committee Member, Advisory Board, Ricks Center for Gifted Children, 2015-2016
Professional Experience
Fennemore Craig, P.C. 2014-2015
Kennedy Childs P.C. 2008-2014
Lubin & Meyer, P.C. 2005-2008