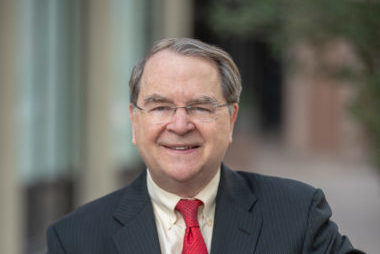 Phone: 602.635.4003 direct | 602.702.0974 cell
David A. Selden is a partner of Messner Reeves LLP focusing his practice areas on a wide variety of employment law matters, including discrimination, wrongful discharge, employment contracts and agreements, workplace torts, EEOC, ACRD, OSHA, DOL, NLRB, wage & hour, restrictive covenants, noncompetition, trade secrets, workplace violence, and human resources counseling, investigation, and training, and employer immigration compliance under federal law and the Legal Arizona Workers Act.
Mr. Selden has successfully defended employers in state and federal trial and appellate courts in Arizona and other states. Mr. Selden also obtained dismissal of countless alleged OSHA citations, including more than 200 fatality cases, through negotiated resolutions or through hearings.
Mr. Selden also has extensive experience handling commercial litigation and is known to be a very skilled negotiator.
Mr. Selden has experience handling a full array of executive agreements including contracts, business torts, construction disputes and alleged defects, real estate conveyancing, secured lending, lender liability, securities fraud, anti-trust, Constitutional law, civil rights litigation, private and government payments for medical and personal/home care services, and more.
Before entering law school, Mr. Selden worked in Washington, D.C., on the staffs of several members of Congress from 1971 through 1982, including serving as a Chief of Staff or Legislative Director for 7 years.  Mr. Selden remains active in legislative and administrative matters. He wrote and was the primary advocate to achieve enactment of most of the employment laws that have been enacted in Arizona during the past 25+ years.
Mr. Selden regularly represents clients in administrative matters before government agencies, including Department of Economic Security employment classification proceedings.  He defends clients in professional licensing matters, in including doctors before the Arizona Medical Board and physician credentialing matters.
While practicing law, Mr. Selden has also served multiple terms on a part-time (mostly pro bono basis) as a Special Federal Employee with duties to analyze and score grant applications for a federal agency that outsources the grant review and evaluation process to outside, independent panels of professionals.
Georgetown University Law Center (J.D. 1982, magna cum laude)

George Washington University (M.A., Legislative Affairs, 1976)

George Washington University (B.A., Political Science, 1973)
Representative Experience
Dismissal by motion, affirmed by the Ninth Circuit Court of Appeals, of a class action seeking millions of dollars of compensation for hundreds of employees for time they were "on-call" for emergency duties.

Obtaining a jury verdict rejecting disability discrimination claims for chemical sensitivity by multiple employees dismissed after of workers compensation leave following an exposure to toxic substances at work.

Obtaining a jury verdict rejecting the claims of five pharmacists who alleged that their terminations violated public policies regarding safe pharmaceutical practices and approximately 40 other claims.

Obtaining a jury verdict for a national supermarket chain in an age discrimination trial brought by a 35-year employee with a history of good performance whose duties were redistributed largely to a woman in her 30's.

Obtaining a jury verdict for a national department store in a disability discrimination claim by a long-term employee who was separated because her quality of speech was considered substandard after she developed a neurological condition that reduced the clarity of her enunciation.

Obtaining a jury verdict for a hospital rejecting sexual harassment claims by an operating room nurse arising out of alleged sexual advances by an anesthesiologist during a period of several years.

Defended the OSHA citations arising out of 19 fatalities of wild land hotshot fire fighters when a wildfire suddenly and tragically intensified and changed directions three times.

Obtaining a AAA Arbitration award compelling the former President and Treasurer of an LLC to repay compensation they received (approved by the Management Committee) that did not comply with the Operating Agreement.

Obtaining an injunction prohibiting the seller of a business from proceeding with opening a competing business for four years.

Obtaining summary judgment through Arizona Supreme Court reversal of lower court decisions, upholding out-of-state choice of law provision in a national publisher's executive employment agreement that precluded triple-damage claim for severance pay under Arizona Wage Act.

Obtaining summary judgment, upheld on appeal, rejecting a whistle-blowing claim by an in-house counsel alleging that he was terminated for asserting that the company, during a public offering, failed to set aside sufficient reserves for claims he was defending for the company.

Obtaining summary judgment, before any discovery, dismissing wrongful termination lawsuit by former long-time evening television news anchor.

Obtaining the dismissal of more than 1,900 claims in a labor union sponsored Fair Labor Standards Act collective action against a construction company.

Obtaining the repayment of a substantial portion of the purchase price of a business due to its failure to disclose practices that presented regulatory compliance risks.

Successfully defending claims by the EEOC, including settlement to dismiss class action by agreeing to facilitate training for construction industry associations to educate other companies regarding respectful treatment of Latino employees.

Successfully defending employers in unfair labor practice charges before the NLRB.

Negotiating collective bargaining agreements with labor unions.

Obtaining injunctions against harassment against former employees, including a former company president, a chief marketing officer, and lower-level employees.

Obtaining dismissal of claims against a national financial services company for negligent hiring and negligent retention after a worker shot and killed a co-worker and their unborn child on company premises, before committing suicide.

Successfully defending OSHA citation against general contractor for a subcontractor's violation of fall protection standard.

Obtaining judgment against former Company president for breach of fiduciary duties after the former president took company information on CDs and a laptop.

Obtaining consent decree for surrender of license by a professional who disclosed confidential information about the principals of a client company.

Defending class action claims by residents in large condominium project for alleged construction defects.
Defending class action litigation for sending unsolicited faxes in alleged violation of the Telephone Consumer Protection Act.

Filing 35 lawsuits against hundreds of investors in real estate limited partnerships and defending against securities fraud and lender liability claims.

Defending against claims for failure to close $50 million real estate transaction, resulting in dismissal of suit and an award of attorneys' fees in client's favor.

Defending title/escrow company against claims regarding possession and perfection of security interest in negotiable instrument being providing collateral for leveraged lease of oil well drilling rig.

Defending a public employer from multiple claims arising out of the publication of a public safety officer's "diary" of his wife's consensual activities with his fellow employees.

Representing the Maricopa County Board of Supervisors in litigation regarding the ownership and control of the Integrated Criminal Justice Information System used by multiple government agencies.

Obtaining by motion a 7-figure RICO judgment for a complex investment fraud scheme.

Representing a government in auditing the legal services and billings of a national law firm and obtaining a summary judgment in favor of the right to audit and a settlement of more than $2 million in legal fees repaid or waived, with debarment of the law firm doing legal work for the government for 10 years due to billing issues.

Representing the U.S. Chamber of Commerce and 10 Arizona business associations in challenging the constitutionality of the Arizona employer sanctions immigration law the Legal Arizona Workers Act (LAWA).
Publications and Speaking Engagements
Co-editor-in-chief, Arizona Human Resources Manual, 2nd through 18th editions, a 600-page book published by Chamber of Commerce Publishers, Chicago.

Co-editor-in-chief, Model Policies and Forms for Arizona Employers, a book published by Chamber of Commerce Publishers, Chicago

Co-editor-in-chief, I-9s, E-Verify and Immigration Compliance, a book published by Chamber of Commerce Publishers, Chicago

Editor and contributor, Arizona Employment Law, published by the State Bar of Arizona

Co-Author, Placing SB 1070 and Racial Profiling into Context, and What S.B. 1070 Reveals about the Legislative Process in Arizona, Arizona State Law Journal, Summer 2011, Vol. 43, Issue 2.

Co-Contributor, Legal Briefs on Immigration Reform from 25 of the Top Legal Minds in the Country, 2010

Co-Chair (2016-present) and annual Presenter, Employment Law and Legislative Conference, Arizona Society for Human Resources Management

Presenter, annual Arizona State Conference, Society for Human Resources Management

Presenter at about 10 nationally broadcast, full-day webcasts each year, recorded by the National Business Institute, on a wide range of employment law subjects.

Frequent presenter on employment law for multiple trade associations and industry groups
Community Involvement
Professional Experience
Adjunct Professor of Law, teaching courses in Employment Law and Employment Discrimination Law
Arizona Chamber of Commerce: Board of Directors, 2004 – present; Chair or Co-Chair, Employment Committee, 1989 – present
Phoenix Symphony: Board of Directors, 1995 – present; Chair, Lawyers for the Symphony; past Chair, Phoenix Symphony Council
Arizona State Council, Society for Human Resources Management, Government Relations Director, 2016-18, Deputy Director, 2019-present
Litigation Counsel of America
Lorna Lockwood Inn of Court
 
Community