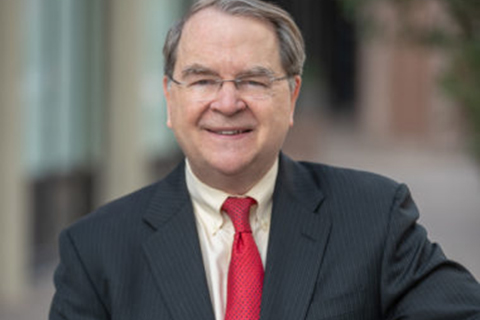 Practice Areas
Appellate
Class Actions
Complex Commercial Litigation
Construction Law
Corporate
Labor & Employment
Litigation
Professional Liability
Real Estate Litigation
Workers Compensation
Admissions
Arizona
U.S. Court of Appeals for the Ninth Circuit
U.S. Court of Appeals for the Tenth Circuit
U.S. District Court of Arizona
U.S. Supreme Court
David A. Selden
Partner
Download Bio
Background
Education & Honors
David A. Selden is a partner of Messner Reeves LLP focusing his practice areas on a wide variety of employment law matters, including discrimination, wrongful discharge, employment contracts and agreements, workplace torts, EEOC, ACRD, OSHA, DOL, NLRB, wage & hour, restrictive covenants, noncompetition, trade secrets, workplace violence, and human resources counseling, investigation, and training, and employer immigration compliance under federal law and the Legal Arizona Workers Act.
Mr. Selden has successfully defended employers in state and federal trial and appellate courts in Arizona and other states. Mr. Selden also obtained dismissal of countless alleged OSHA citations, including more than 200 fatality cases, through negotiated resolutions or through hearings.
Mr. Selden also has extensive experience handling commercial litigation and is known to be a very skilled negotiator.
Mr. Selden has experience handling a full array of executive agreements including contracts, business torts, construction disputes and alleged defects, real estate conveyancing, secured lending, lender liability, securities fraud, anti-trust, Constitutional law, civil rights litigation, private and government payments for medical and personal/home care services, and more.
Before entering law school, Mr. Selden worked in Washington, D.C., on the staffs of several members of Congress from 1971 through 1982, including serving as a Chief of Staff or Legislative Director for 7 years.  Mr. Selden remains active in legislative and administrative matters. He wrote and was the primary advocate to achieve enactment of most of the employment laws that have been enacted in Arizona during the past 25+ years.
Mr. Selden regularly represents clients in administrative matters before government agencies, including Department of Economic Security employment classification proceedings.  He defends clients in professional licensing matters, in including doctors before the Arizona Medical Board and physician credentialing matters.
While practicing law, Mr. Selden has also served multiple terms on a part-time (mostly pro bono basis) as a Special Federal Employee with duties to analyze and score grant applications for a federal agency that outsources the grant review and evaluation process to outside, independent panels of professionals.
Georgetown University Law Center (J.D. 1982, magna cum laude)
George Washington University (M.A., Legislative Affairs, 1976)
George Washington University (B.A., Political Science, 1973)