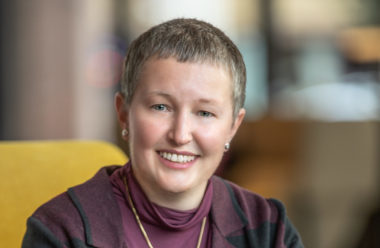 Practice Areas
Appellate
Corporate
I-9 Compliance & Work Authorization
Immigration
Labor & Employment
Litigation
Admissions
Arizona
U.S. Court of Appeals for the Ninth Circuit
U.S. Supreme Court
Heidi Nunn-Gilman
Partner
Download Bio
Background
Education & Honors
Awards
Associations
Noteworthy
As part of the Firms Labor and Employment and Litigation Practice Groups, Ms. Nunn-Gilman's practice focuses on human resource counseling and employment litigation. She has extensive experience handling employment immigration compliance strategies, including I-9s, E-Verify, ICE and worksite investigations and enforcement under the Legal Arizona Workers Act (LAWA) and similar state and local laws. Ms. Nunn-Gilman regularly advises clients on matters relating to labor and employment law, federal contractor compliance (including Affirmative Action, Davis-Bacon, and federal contractor E-Verify requirements), ADA, Title VII, FLSA, NLRB, FMLA, leaves, COVID-19 related issues, drug and alcohol, union matters, wrongful discharge, wage and hour laws for both public and private employers, employee handbooks, confidentiality and non-compete agreements, and executive agreements.
Ms. Nunn-Gilman has extensive experience creating employment handbooks, policies, and procedures. She develops I-9 audit and immigration compliance training programs for multi-state national corporations, and has created employee handbooks for numerous employers of various sizes and operating in multiple states. She regularly provides advice to federal contractors regarding multiple requirements of federal contracts, including Affirmative Action, federal contractor E-Verify requirements, and wage and hour requirements, such as the Davis-Bacon and Related Acts, and economic stimulus program requirements.
Ms. Nunn-Gilman also represents employers in obtaining employment-based visas for foreign nationals, including the H-1B, H-2B, TN, and L visas.
J.D. Lewis & Clark Law School 2005 (Summa Cum Laude)
M.A. in Philosophy, University of Montana, 2000 (Summa Cum Laude)
B.A. Ouachita Baptist University, 1998 ( Summa Cum Laude)
Editor-in-Chief Lewis & Clark Law Review, 2005
Super Lawyers Rising Stars 2013-2015
Over 100 Volunteer Hours – Wills for Heros
Society for Human Resource Management
American Immigration Lawyers Association
Obtained summary judgment, confirmed by the Arizona Court of Appeals, in claim against medical clinic for retaliation under the Arizona Paid Sick Leave Act
Second-chaired a four-week jury trial resulting in a defense verdict for a national retail client and five individual supervisors against multiple claims brought by five former employees, including breach of contract, wrongful discharge in violation of public policy, fraud and intentional infliction of emotional distress.