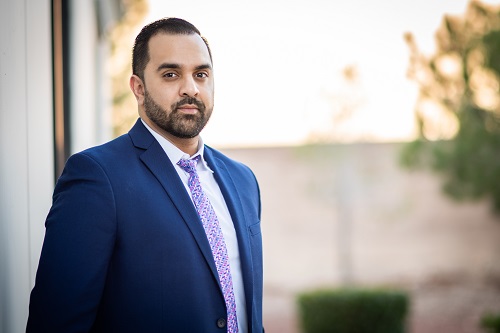 Faraz Khan is an Associate in the firm's Litigation Practice Group. Faraz graduated from UNLV's William S. Boyd School of Law. Prior to joining Messner Reeves, Faraz worked as an Associate representing commercial clients in matters relating to insurance defense, transportation defense, and premises liability.
During and after graduating law school, Faraz worked in the United States Senate, where he assisted constituencies in Las Vegas with matters related to immigration, business development, and transportation.
Prior to attending law school, Faraz received his Bachelors of Science of degree in Business Management from UNLV, and worked in finance.
UNLV William S. Boyd School of Law Class of 2015
Professional Experience
Alverson Taylor & Sanders – April 2018 – June 2019