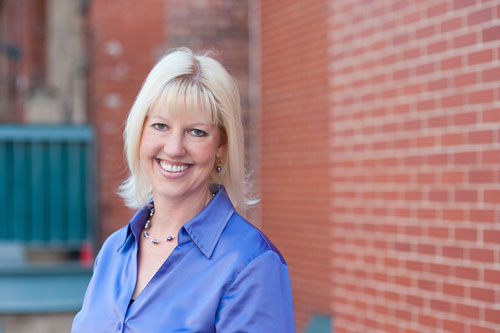 Practice Areas
Real Estate
Retail, Restaurants & Hospitality
Valerie D. Bromley
Partner
Download Bio
Background
Education & Honors
Awards
Associations
Valerie Bromley is a seasoned professional well-versed in the complexities of real estate transactions. With a wealth of experience representing both tenants and landlords, she has successfully negotiated intricate commercial, office, and industrial/warehouse leases in various countries. As a partner in the Messner Reeves LLP Real Estate Group, Valerie's practice revolves around a wide range of real estate matters, from acquisitions and dispositions to land use and development.
Valerie Bromley excels in navigating the intricacies of real estate transactions, from start to finish. Whether it's the acquisition of a property or the disposition of an existing asset, Valerie's expertise shines through in every step of the process. Her in-depth knowledge enables her to efficiently guide clients through contract negotiations, due diligence reviews, title evaluations, and real estate financing. Furthermore, Valerie is no stranger to the multifaceted world of development, skillfully handling all aspects, including land use and zoning matters. Her meticulous approach ensures that projects proceed smoothly and with optimal outcomes.
Valerie's prowess extends to lease negotiations, a critical component of real estate transactions. Representing both tenants and landlords, she brings a balanced perspective to the table, seeking fair and advantageous terms for her clients. Whether it's a commercial, office, or industrial lease, Valerie's expertise in drafting and negotiating these agreements ensures that all parties' interests are protected. Additionally, she navigates licenses and easements with precision, addressing the complex legal requirements to secure favorable outcomes for her clients.
Valerie Bromley's proficiency in real estate transactions is not limited to a single jurisdiction. Her extensive experience spans the United States, Mexico, Brazil, and Canada. This global perspective allows Valerie to adapt to varying legal frameworks and cultural nuances, providing valuable insights to clients seeking to expand their real estate ventures internationally. Her cross-border expertise ensures that clients can confidently navigate complex transactions and mitigate potential challenges.
Valerie's tenure as in-house counsel for a global real estate investment trust (REIT) adds depth to her practice. During this period, she honed her negotiation skills, handling leases and development agreements with global e-commerce clients. Additionally, Valerie was responsible for negotiating contracts with vendors and consultants, training new field personnel, and conducting risk analyses for corporate mergers and acquisitions. This firsthand experience in a corporate setting allows Valerie to anticipate and address the unique needs and challenges faced by her clients, providing a well-rounded and comprehensive approach to real estate transactions.
LEED® Accreditation and Sustainability Initiatives
Valerie's dedication to environmentally conscious practices shines through in her commitment to green building and sustainability initiatives. She earned her LEED® accreditation in 2009, demonstrating her expertise in sustainable building practices and certifications. Valerie leverages her knowledge and experience to represent clients who prioritize green building and sustainability. By offering guidance on environmentally friendly construction materials, energy-efficient systems, and sustainable design principles, Valerie plays a vital role in shaping a greener future for the real estate industry.
Valerie Bromley's expertise in real estate transactions is a testament to her skill, adaptability, and comprehensive approach. From navigating acquisitions and dispositions to negotiating leases and licenses, Valerie's keen eye for detail and in-depth understanding of the industry have resulted in successful outcomes for her clients. Her international experience and in-house counsel background further enhance her ability to provide valuable insights and tailored solutions. With a passion for sustainability and a commitment to building greener futures, Valerie Bromley is a trusted advisor and a valuable asset in the complex realm of real estate transactions. Outside the office, she continues to embrace her passions for family, nature, and community engagement, further showcasing her well-rounded approach to life.
Washburn University School of Law, J.D. with Honors, 1999
Kansas Wesleyan University, B.A., Business Management and Finance, 1996
2010 CREW Denver Member of the Year award
Colorado Bar Association
Arapahoe County Bar Association
American Bar Association