Best Attorneys for Intellectual Property, Patents, Trademarks, and Copyrights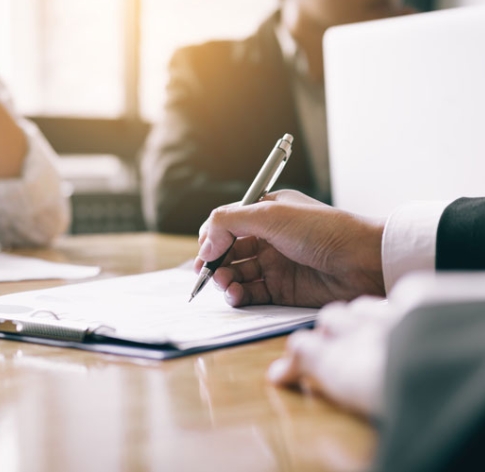 Messner Reeves' Intellectual Property attorneys are the ultimate team for businesses needing sophisticated services, including IP strategy, product protection, and brand protection. The firm's patent and trademark lawyers have a wealth of experience, from procurement and maintenance to forming global protection strategies. 
At Messner Reeves, the Intellectual Property litigation group knows how to win. Its high-level attorneys have secured a reputation as a litigation powerhouse on a national level. Our litigators bring varied experience and expertise to contested IP matters. As a result, our IP litigators have secured millions of dollars in reported damages for their clients, delivering big results efficiently and successfully.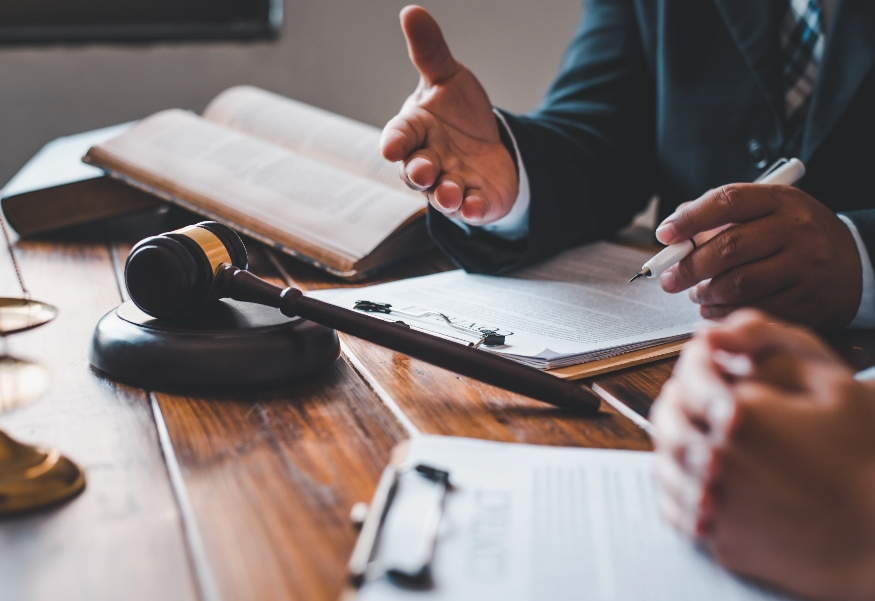 PATENT, TRADE SECRETS, and STRATEGIC IDEA PROTECTION 
The Messner Reeves patent prosecutors procure meaningful patent claims that can be monetized and enforced. Our team of registered patent attorneys has extensive experience in semiconductors, medical devices, and software, including web-based services and mobile apps, consumer products, and design patents. As a result, we can assist you with every aspect of cultivating the value of your business' innovations.
Our expertise includes drafting and filing patent applications and pushing them through examination to issuance, but we neither begin nor end there; we also advise on (i) "innovation capture" processes to help your people document their ideas, (ii) ownership determination, dispute resolution, and patent reward programs, (iii) filing strategies, including global footprint analysis, cost management, and patent vs. trade secret determinations, (iv) licensing, sale, and other monetization, (v) post-grant proceedings before the patent office (e.g., ex parte re-examination, inter partes review, and post-grant review), ((vi) trade secret security policies, including management of open source software issues and analysis of potential misappropriation, and (vii) infringement litigation, whether enforcing your IP or defending against another party's claims.
About Patent Law
Patent law allows you to secure benefits surrounding your new and novel inventions, like limiting the competition that can compete with you or generating a revenue stream from an otherwise passive asset. Our attorneys represent and advise clients from small startups to Fortune 500 companies and can assist you from ideation to business development and product-market fit through maintenance and enforcement of your IP portfolio and at every step in between. 
Messner Reeves IP attorneys protect and enforce copyrights throughout the country. Their specialized background allows them to provide legal services including, but not limited to, application for registration of copyright assets, licensing copyrighted works, and copyright assignment.
About Copyright Law
A copyright attorney ensures that your copyright becomes protected and stays that way. Copyright attorneys secure the rights of authors, songwriters, artists, and others. Copyright allows someone to protect their artistic works, and a copyright lawyer assists them in making that happen.
TRADEMARKS, TRADE DRESS, and BRAND MANAGEMENT 
Messner Reeves trademark lawyers have a wealth of expertise advising clients about brand management. From procurement and maintenance of registered assets to forming global protection strategies, our trademark prosecutors represent clients in all aspects of branding and marketing.
About Trademark Law
A trademark attorney knows how to prepare your application accurately and efficiently, saving time and money. In addition, a trademark attorney is responsible for corresponding with the USPTO on legal matters and is available to represent you at the USPTO Trademark Trial and Appeal Board. Therefore, having a trademark attorney on your side is an invaluable asset for your IP protection.
GENERAL INTELLECTUAL PROPERTY
Messner Reeves' IP attorneys also provide general IP protection services. Their diversified knowledge secures a lasting IP strategy as an instant asset to businesses of all sizes.
About General Intellectual Property Law
Most intellectual property attorneys specialize in working with the United States Patent and Trademark Office and the Copyright Office. They become experts in the legal requirements for obtaining their clients' patents, copyrights, and trademarks. This practice involves the highly-technical preparation of documents and responses to ensure clients have the best opportunity to protect their inventions, creative works, and product or service names. A subset of intellectual property attorneys uses their technical background in the litigation context to help their clients enforce intellectual property either in proceedings before the United States Patent and Trademark Office or in courts around the country.
Best Attorneys for Intellectual Property, Patents, Trademarks, and Copyrights
R&D, Product Development, and Clearance
---
R&D
• Educate Employees on Process
• Collect Ideas and Inventions
• Patentability Analysis
• Secure IP Protection
Product Development
• Map of Competitive IP
• Joint Development and Ownership
• Clearance
• Licensing
Clearance
• Non-Infringement
• Invalidity
• Unenforceability
Brand Protection
---
Portfolio Strategy and Development
• Development, Maintenance, Utilization, and Monetization of Assets
• Counseling Regarding Expansion, Licensing and Procurement of Assets
Rights Protection
• US and International Registration for Copyrights, Trademarks, and Patents
• Prosecution of Patent Applications
• Prosecution of Applications for Federal, State and International Trademark Registrations
• Registrations for Copyrights
• Clearance Reports Regarding Planned or Existing Assets
• Due Diligence Regarding Assets Acquired from Third-Parties.
Development of Best Practices
• Establishment and Maintenance of Trade Secrets
• Advisement for IP Markings, Disclaimers, Disclosures, User Agreements and Regulatory Requirements
• Drafting of Non-Disclosure Agreements (NDA's) and Other Methods to Maintain Confidentiality
Digital Devices, Apps, and Data
---
Software, SaaS, PaaS, (I)IoT, and the Web
• Practical, Strategic IP Development and Management
• Software Licensing and Terms of Use
• Open Source Licensing and OSS Usage Policies
• Patent Acquisition and Patent Clearance
• Trade Secrets and Trade Secrecy Training
• Third-party Developer Agreements
• Service Provider Agreements
• Auditing of Corporate Software (e.g., for Compliance)
Data OSPAM (Ownership, Security, Privacy, Analytics, and Monetization)
• Joint Development and Data Sharing Agreements
• Privacy Law Compliance – HIPAA, GDPR, CCPA, and the Like
• Privacy and Data Security Policies
• Data Breach Remediation
Blockchain, Crypto, and NFTs
• Patents, Patent Searches, and Patentability and Validity Opinions
• Smart Contract Drafting, Implementation, and Auditing
• App Development/Service Agreements
• Regulatory Analysis and Advice
• Strategic Counsel on ICOs
• Creating, Buying, Selling, and Validating NFTs
Technical Expertise in Networking, TeleCom, and Cloud Computing Infrastructure
• This helps a lot when reading and writing contracts and patents!
Licensing, Arts and Entertainment
---
Licensing
• Inbound
• Outbound
• Celebrity
• Voice and Likeness
• Music
• Software
• Patents, Trademarks, Trade Dress, Trade Secrets, Copyrights
Arts & Entertainment
• IP (Copyrights, Trademarks, Publicity Rights, Licenses) Management and Enforcement
• Rep for Either Side of Publisher/Promoter/Distributor/Manager/Label Deals
• Collaborator Agreements and Talent/Image/Rights Releases
• PRO Relationships
• Song Placement
• Beat Leases
• NFTs
Enforcement and Defense
---
Identification, Analysis and Prevention of Threats
• Identification of Infringing Activities or Other Violations
• Analysis of Third-Party Claims Regarding Alleged Infringements or Violations
Enforcement
• Cease and Desist Demands
• Takedowns of Websites, Selling Pages, and Social Media Postings
• Federal Court Litigation Within District Courts, Courts of Appeal, and the Federal Circuit
• State Court Litigation Including Claims Related to Rights of Publicity and Other Violations of State Laws
• Representation in Administrative Forums Including the ITC, USPTO, PTAB, TTAB and CBP
• Prevention and Enforcement against Counterfeiting, Gray Mark Goods and Other Importations
• Alternative Dispute Resolution (ADR) Including Arbitration and Mediation
• Domain Name Disputes
• Enforcement of and Response to DMCA Takedown Notices
• Response to Third-Party Demands Including Cease and Desist, Takedowns, and Litigation
• Negotiation of Settlements, Acquisitions, Licensing Agreements, and Coexistence Agreements.
Start Ups and Formation
---
• Contracts
• Branding
• Product Development
• Securing Capital
• Employment
• Real Estate
Joint Development:
• Confidentiality
• Ownership
• Assignment
• Licensing
• Improvements
• Branding
• Quality Control
Mergers & Acquisitions, Due Diligence, Valuation
---
• Sale of IP Assets
• Purchase of IP Assets
• Ownership
• Improper Use
• Assignability
• Third Party Infringement Claims
• Trade secret
• customer lists
• marketing plans
• technological know-how
• Copyrighted materials
• marketing brochures and media
• website contents
• customer manuals
• Trademarks and brand names
• Software code and technology holdings
• Valuation
Alternative Fee Arrangements
---
We are proud to offer a variety of fee arrangement structures to better serve and fit our customer's needs. Some of the most common types are listed below.
Traditional:
• Fixed Fees
• Capped Fees
• Blended Rates
• Discounted Services
Litigation:
• Traditional
• Contingent
• Litigation Financed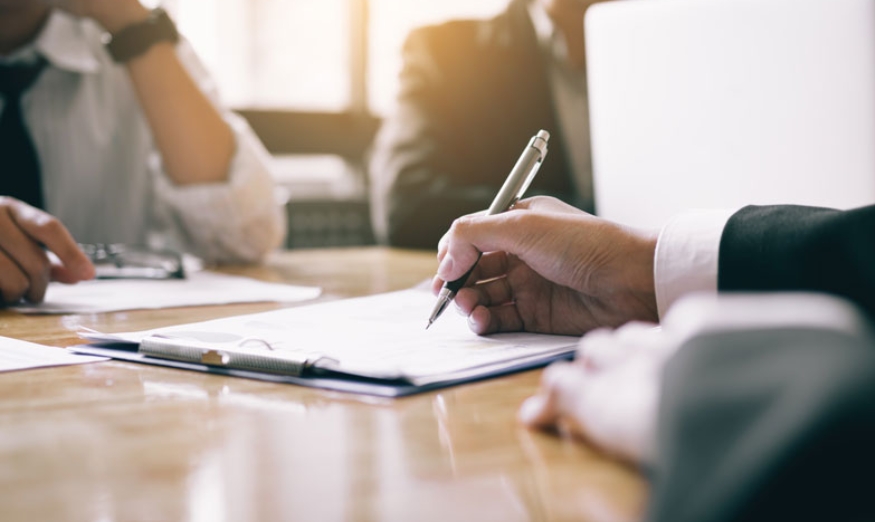 At Messner Reeves, we have a wide footprint. We pride ourselves in serving locations all over the United States, including Colorado (Denver, Greenwood Village, Colorado Springs); California (Orange County, Silicon Valley); Nevada (Las Vegas, Reno); Phoenix, AZ; and New York City. From Coast to Coast, we've got you covered in protecting your copyrights, trademarks, patents, and general intellectual property. With our team on your side, you won't have to worry about coverage of your rights.
Full-Service  IP Protection
Messner Reeves' intellectual property (IP) clients depend on the firm to protect their valuable and intangible assets. The firm prides itself on providing thoughtful business counseling to clients of all sizes. Services range from initial filing and procurement through full-fledged enforcement and monetization of IP rights.
Intellectual Property Enforcement
Messner Reeves' intellectual property (IP) attorneys work with business owners, software developers, and other professionals to secure, protect, and defend their IP rights. We frequently handle enforcement matters ranging from Amazon takedowns to multi-patent district court litigations and complex Federal Circuit Appeals. 
1. What does a patent attorney do?
A patent attorney prepares and files patent applications and represents their clients in patent-related matters.
2. Do I need an attorney for a trademark?
A trademark lawyer is not required, but hiring one is recommended.
3. What is the difference between a patent attorney and Intellectual Property (IP) lawyer?
A patent attorney is a type of IP lawyer. A patent is merely a type of intellectual property.
4. How long does it take to get a copyright?
It takes a few months, on average, depending on the complexity. We will always keep you updated on the progress and status of your copyright.
5. How do you deal with copyright infringement?
You can request a court order that demands the offending party to stop using the copyrighted material and ask for damages for the harm that has occurred to you because of it.
6. What is the most common copyright infringement?
A few popular types of copyright infringement include software piracy, file sharing, and illegal uploading and streaming.
7. How long does patent protection last?
A US utility patent typically lasts 20 years, but you must pay occasional fees to keep that status.
8. Is a US patent valid in every country?
No; US patents are only valid within the United States.
9. What locations does Messner Reeves serve?
Our IP Attorneys practice federally and in every state necessary. Our offices are located in Colorado (Denver, Greenwood Village, Colorado Springs); California (Orange County, Silicon Valley); Nevada (Las Vegas, Reno); Phoenix, AZ; and New York City.
Why Should I Choose Messner Reeves?
Messner Reeves is your best possible choice for complex intellectual property issues. Our team of attorneys is highly trained and effective communicators, both inside and outside the courtroom. If a heavy or technical analysis is required, we have you covered. You can count on Messner Reeves for top-tier intellectual property representation.
Innovation Matters to You
Messner Reeves' Intellectual Property Legal Services
The firm's intellectual property team has multi-faceted expertise in all aspects of intellectual property, including procurement, maintenance, protection, enforcement, and monetization. We call our approach "Portfolio Law" – this means we identify, evaluate, and secure all of your assets in the IP portfolio and leave none on the table.
The firm's dedicated team of IP attorneys is as creative as its clients, with technical backgrounds and insights to assist clients throughout the country