Messner Reeves' Litigation Practice Group represents clients in a wide range of cases, with particular emphasis on business-related litigation.
---
Our litigators practice in both state and federal courts. Our trial lawyers are experienced in jury and bench trials, arbitrations, appeals and administrative proceedings, and are licensed in a number of jurisdictions and manage cases in numerous other states.  Our lawyers also have extensive experience within the realm of government contracts, working through claims & disputes, labor & employment issues and mergers & acquisitions. We make full use of state-of-the-art litigation and courtroom technology to clearly and effectively advocate for our clients. Although we approach every case as though it will go all the way through trial, we also understand that there are a variety of methods and strategies by which disputes may be resolved. To that end, early in each engagement, we develop the appropriate strategy to position a case consistent with the client's objectives and to make use of alternative dispute resolution procedures when appropriate.
Our litigators also have considerable experience in successfully collaborating with corporate representatives and members of the firm's other practice groups, leading to more efficient, cost-effective representation. Our diverse clients range from individuals to local, regional and national firms, publicly and privately held businesses, banks, manufacturers, accounting firms, insurance companies, construction companies and energy firms.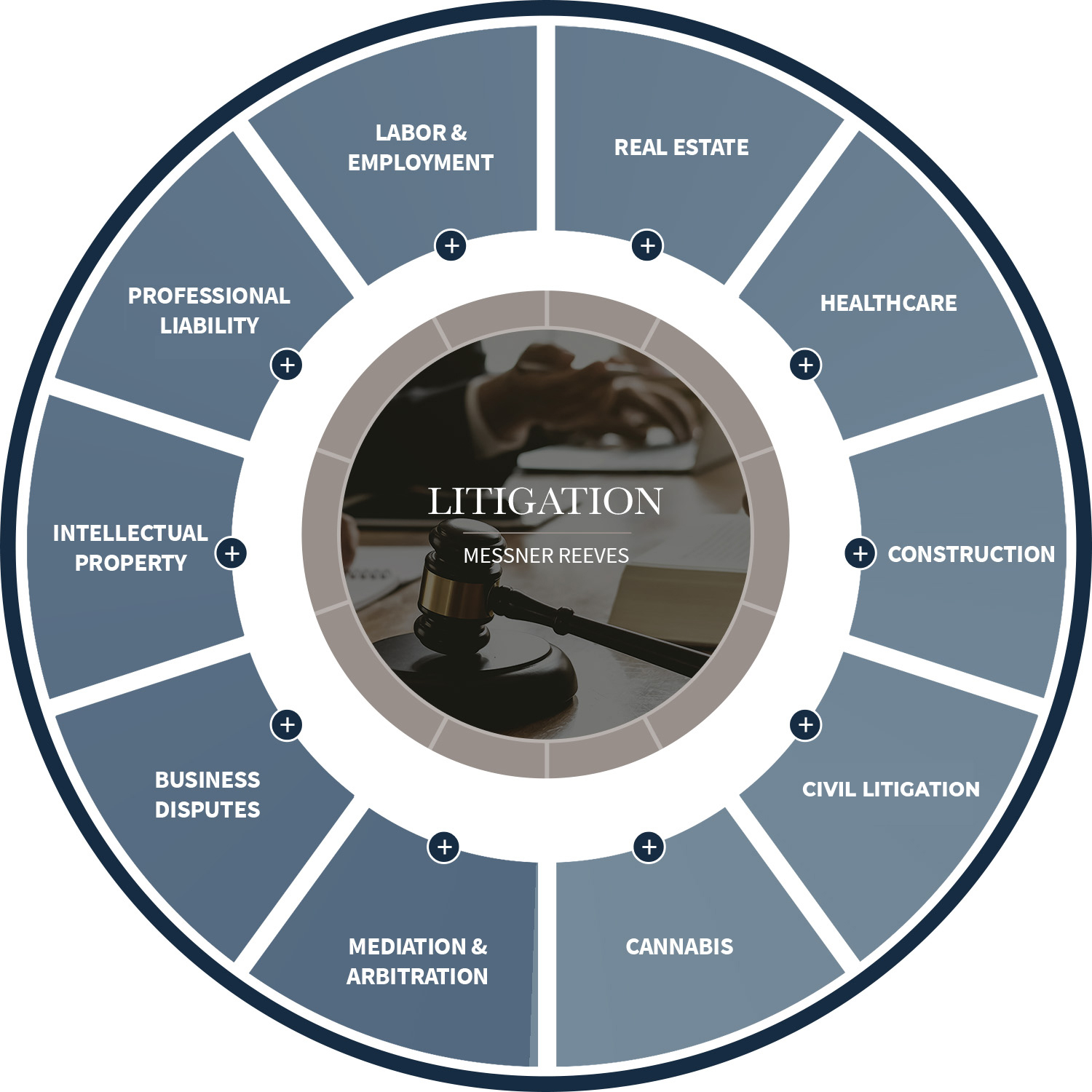 Encompassed with a full spectrum of industries, our team naturally collaborates to provide clients with exceptional legal service in business-related litigation matters.
Equipped with the experience and resources to successfully evaluate cases from their earliest stages, our team works to ensure each case is resolved effectively and efficiently
Recent Litigation Victories
---
Litigation Team