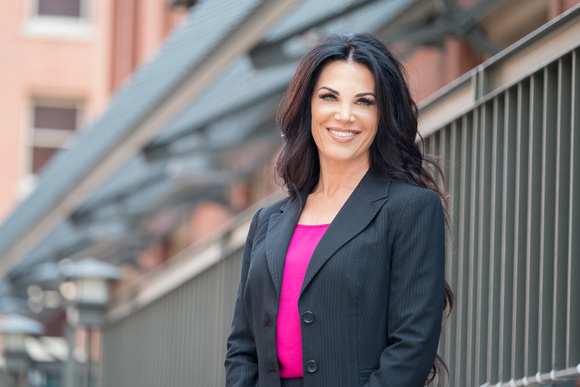 Practice Areas
Litigation
Medical Malpractice
Professional Liability
Admissions
Colorado
New York
U.S. Department of Veterans Affairs
Katherine Otto
Partner
Download Bio
Background
Education & Honors
Awards
Associations
Katherine Otto is a highly accomplished trial lawyer who leads the defense of healthcare professionals in Colorado and New York. With a practice primarily focused on professional malpractice litigation and defense of licensure before state licensing boards, Katherine has developed extensive experience representing healthcare professionals across multiple disciplines, including medical, chiropractic, dental, podiatry, mental health, and veterinary medicine. She is also skilled in defending attorneys in malpractice actions and grievances before the Office of Attorney Regulation.
In addition to her expertise in healthcare malpractice, Katherine also defends catastrophic personal injury litigation and has successfully handled FLSA claims in nationwide arbitrations. She has a proven track record of trying cases to jury verdict in both state and federal courts, demonstrating her deep knowledge and proficiency at all levels of litigation.
Beyond her litigation work, Katherine is passionate about teaching and mentoring. As a mentor at Messner Reeves, she guides and supports a team of associates in the Colorado and New York offices. She conducts in-house training sessions and is dedicated to the professional development of attorneys under her guidance. Her commitment to teaching extends beyond her firm, as she enjoys teaching continuing legal education seminars to her colleagues and providing risk management continuing education to her clients.
Katherine actively participates in several professional organizations, where she holds leadership positions and contributes to the legal community. Since 2018, she has been a member of the Medical Liability Committee for the Defense Research Institute (DRI) and was most recently the Program Chair for the Medical Liability and Healthcare annual conference in 2023. She has also been involved with the Colorado Attorney Mentoring Program (CAMP) and Metro Volunteer Lawyers as a volunteer attorney. In addition, she is active with the New York State Medical Defense Bar organization and previously served for four years on the Board of Directors for the Colorado Defense Lawyers Association.
Dedicated to advancing inclusion and equity in the legal profession, Katherine focuses on empowering women, BIPOC, and LGBTQ+ individuals. She recognizes her own privilege as a white, cisgender woman and is committed to using it to uplift those who have had fewer opportunities. Katherine actively volunteers with Big Dogs Huge Paws, a non-profit dog rescue organization, where she fosters giant breeds and helps them find their forever homes. She also finds joy in training for and running half-marathons, showcasing her determination and discipline outside of her professional life.
Katherine's journey to success has been shaped by her determination and recognition of the importance of using her privilege to help others. Coming from a modest background, she understands the challenges faced by those with limited opportunities in rural areas, which has fueled her passion for amplifying diverse voices and providing mentorship and support to aspiring lawyers.
Known for her selflessness, altruism, and dedication to others, Katherine builds strong communities within and outside of her professional sphere. She cultivates meaningful relationships within the legal community, actively engages with legal associations, and is recognized as a reliable team player with exceptional problem-solving skills and effective communication.
Through her exceptional legal skills, compassionate approach, and commitment to pro bono work, she consistently upholds justice and ensures equal access to legal representation for all. Katherine Otto's journey and her ongoing contributions continue to inspire and drive meaningful change in the legal field.


University of Denver College of Law (J.D. 2007)
University Of Northern Colorado (B.A. 2004)
Super Lawyer Rising Star 2014 – 2018
Super Lawyer 2020 – present
US News & World Report Best Lawyers in America: 2023-2024
AV Preeminent 2018 – present
Board of Directors, Communications Director, Colorado Defense Lawyers Association -2014 – Present
American Bar Association – 2007 – Present
Association of Healthcare Risk Management of New York, 2017 – Present
Colorado Bar Association – 2007 – Present
Defense Research Institute – 2015 – Present
Denver Bar Association – 2007 – Present
Medical Malpractice Committee, Vice-Chair, Colorado Defense Lawyers Association -2013-2014
Colorado Pledge to Diversity Committee – 2014 – 2017
Membership Committee Chair, Colorado Defense Lawyers Association – 2011-2014
Metro Volunteer Lawyers – 2009-2010
New York City Bar Association 2017 – Present
New York State Medical Defense Bar Association 2017 – Present
DRI, Women in the Law Committee – 2016 – Present
DRI, Medical Liability and Healthcare Committee
Defense Attorneys of New York, 2016 – Present
Claims and Litigation Management Alliance, 2018 – Present