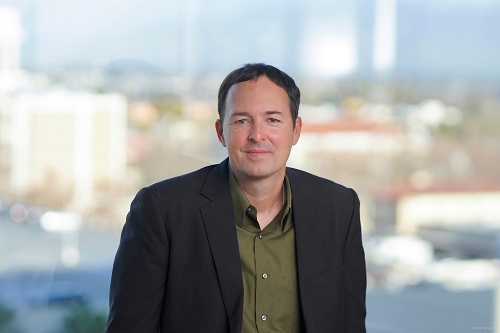 Julian Pardo de Zela is an experienced litigator who has handled a wide spectrum of legal matters and disputes in both federal and state trial and appellate courts, representing clients at trial and in arbitrations, mediations, and other forms of alternative dispute resolution.
Mr. Pardo de Zela builds relationships with his clients to better understand their businesses and provide counsel. He has represented both plaintiffs and defendants in business and civil matters including contract disputes, misappropriation of intellectual property and breach of fiduciary duties by directors and officers, and other related business torts.
Mr. Pardo de Zela also has extensive experience in employment litigation, with an emphasis on the litigation of wrongful termination, discrimination, harassment, retaliation, and wage-and-hour claims, as well as other personnel and workplace issues.
Mr. Pardo de Zela's practice also focuses on tort litigation with particular emphasis on catastrophic injury, products liability, and construction site accident and defect claims.
Mr. Pardo de Zela grew up in St. Croix, U.S. Virgin Islands. He graduated from Tufts University in 1999 with Bachelor of Arts degrees in Political Science and International Relations. In 2003, Mr. Pardo de Zela was awarded a Master's degree in International Political Economy from Fordham University. He received his law degree from The George Washington University Law School in 2006, and was admitted to the California practice of law the same year. While in law school, Mr. Pardo de Zela clerked for the Civil Division of the U.S. Department of Justice, the U.S. Attorney's Office for the District of Columbia, and the National Science Foundation.
Immediately after law school, Mr. Pardo de Zela clerked for the Honorable Michael D. Mason of the Sixth Judicial Circuit of Maryland.
Mr. Pardo de Zela is a Member of the California State Bar, the New York State Bar and the U.S. Virgin Islands Bar. He is licensed to practice in all of the California state courts; the U.S. District Court for the Northern, Eastern, Central, and Southern Districts; the U.S. Court of Appeals for the Ninth Circuit; all the New York state courts.
Mr. Pardo de Zela's interests include basketball, teaching, traveling, chess, and hiking. He lives in Mountain View, California with his family.
J.D., The George Washington University Law School, 2006.
M.A., International Political Economy, Fordham University, 2003, with distinction in Economic Analysis
B.A., Political Science and International Relations, Tufts University, 1999.
State Bar of California
State Bar of New York
Virgin Islands Bar Association
Arbitration win for employee client in breach of contract case based on allegations of owed commissions and alleged breach of severance provision.
Successfully obtained complete summary judgment on behalf of the general contractor in a personal injury action whereby the plaintiff employee of the subcontractor alleged that injuries sustained were due to the general contractor's affirmative conduct.
Arbitration win for company client in employment discrimination case based on alleged race discrimination.
Successfully defended a ranch owner from a multi-million-dollar wrongful death action arising from an alleged employee's collision with a motorcyclist during the purported scope of the worker's employment.
Represented a Limited Liability Corporation in an arbitration to determine the scope and validity of employment contracts involving a critically acclaimed motion picture.
Represented an HIV Medi-Cal claimant in a successful appeal of Medi-Cal's denial of a lung transplant due to the claimant's HIV status.
Successfully obtained summary judgment for a contractor in a personal injury action involving a vehicle that collided with a guardrail improperly installed on a California State Highway, resulting in catastrophic injuries to the vehicle's passengers.
Successfully appealed an order denying a purchaser and a law firm's special motion to strike a complaint for malicious prosecution in a case alleging fraud and breach of contract in a property sale.
Publications and Speaking Engagements
"Tools to Fight Elder Abuse Are Powerful and Many," Daily Journal, October 10, 2016.
"Bill Reduces Recoverable Disability Access Damages," Daily Journal, July 29, 2016.
"Making the California Assumption of Risk Doctrine Work for You," Law360, May 2015.
"Unlicensed Contractors Are a Hidden Risk for California Homeowners," Inman Daily, March 2015.
"Terminating At-Will Employees," Human Resource Executive Online, July 2014.
"Permissible Limits On Employee Social Media," Today's General Counsel, June 2014.
Community Involvement
Member, Mountain View Rental Housing Committee
Member, Board of Governors, Silicon Valley Capital Club
Adjunct Professor, Lincoln Law School of San Jose
Adjunct Professor, Cogswell Polytechnical College
Professional Experience
2018-2020: SV Employment Law Firm PC
2009-2017: Ropers Majeski Kohn Bentley PC
2007-2009: Murphy, Pearson, Bradley, Feeney PC
2006-2007: Judicial Law Clerk, Sixth Judicial Circuit of Maryland