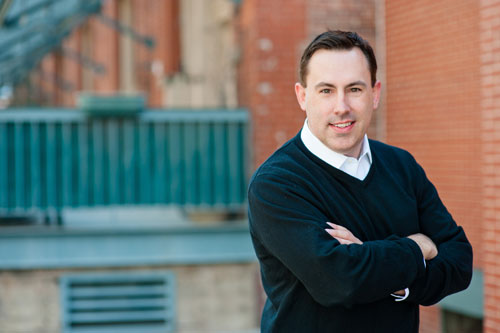 Practice Areas
Corporate
Entertainment & Sports Law
Healthcare
Real Estate
Torben M. Welch
Partner
Download Bio
Background
Education & Honors
Awards
Associations
Torben Welch is the head of the Messner Reeves Utah office and is licensed to practice law in Colorado, New York, and Utah. Torben has specialized in handling complex business and commercial transactions worldwide, providing practical "solutions-oriented" operations and general counsel services to help clients achieve their business goals. His practice areas include real estate, finance, international business, lending/banking, tech, hospitality, and sports.
Torben received dual Bachelor of Arts degrees in Political Science and English from the University of Utah and his Juris Doctorate from the University of Denver Sturm College of Law. He deeply understands enterprise strategic planning, international trade, contract negotiation, asset acquisitions, commercial leasing, regulatory compliance, financing, corporate governance, workout and recovery strategy, mergers and acquisitions, internal and external investigations, and litigation prevention. In his 18 years of practice, he has represented various clients, including serving as outside general counsel to companies of all sizes.
Apart from his legal career, Torben has a keen interest in soccer, cricket, and golf. He is registered with the English Football Association as an Intermediary (or agent) for football/soccer players, coaches, and clubs/franchises. His unique legal perspective makes him stand out as an intermediary, and he often assists other intermediaries and advises their clients on contract negotiations, trademarks, post-career challenges, etc.
During his legal career, Torben has been involved in a wide range of cases, including representing individuals, businesses (from Fortune 500 companies to start-ups), professional athletes, and sports franchises in global transactional and litigation matters. In addition, he has served as the VP and Associate General Counsel of one of the nation's largest privately held mortgage banks. His diverse experiences have given him a well-rounded perspective on legal and business issues, allowing him to see them from all sides of the equation.
As an attorney, Torben is known for his practical and actionable advice. He prefers to provide "real-world" solutions and avoid getting bogged down in hypothetical presumptions that overcomplicate and unnecessarily over-lawyer the goals of his clients. He focuses on litigation prevention but serves as a trial attorney performing independent internal and external investigations or appeals hearings as needed.
Torben is a top-rated attorney with the skills, knowledge, and experience to help his clients navigate the complexities of legal matters. His diverse experience, practical approach, and unique legal perspective make him an invaluable asset to any client.
A few of Torben's most recent achievements:
Negotiated and closed a 10-figure financing deal for an entertainment and hospitality resort
Negotiated and closed a $300 million financing contract (lender side) in the electric vehicle R&D industry
Negotiated and acquired $100 million of bonds in the oil and gas industry
Negotiated and closed a $27 million buy-side acquisition (and attendant borrower-side financing) in the outdoor sports industry
Negotiated and closed a $50 million buy-side acquisition of land for mixed-use real estate development
University of Denver (J.D. 2002)
University of Utah BA in Political Science (1999) BA in English (1999)
Named as a Colorado Super Lawyer – Rising Star: 2010, 2011, 2012, 2013 & 2014
Best Real Estate and Corporate Practice Manager – Denver (2016 Legal Elite Awards – Corporate America News)
2019 Leading Advisor – Complex Business and Commercial Transactions Lawyer of the Year, Utah (Acquisitions International)
Denver Bar Association
Colorado Bar Association