Compliance Alert: The New Retail Delivery Fee
The law pertaining to the collection of a Retail Delivery Fee ("RDF") from retailers offering product delivery to their in-state customers, which was enacted last year is taking effect in Colorado on Friday, July 1st.
Though it may be a surprise to many, it's important that restaurants and similar retailers be prepared to calculate, collect, and remit the RDF for their delivery orders. To learn more about this law, and what it might mean to your business, we invite you to download the complete compliance alert
here
prepared by Attorney @Austin Gemmell.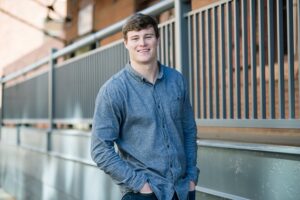 Austin J. Gemmell
Associate
Phone: 303.454.2151
Office: Denver