December 6, 2023, 3 pm (Mountain)
60 minutes of Instruction
CLE Credit Requested and Pending
Presented by Messner Reeves
Virtual and In-Person Event
1550 Wewatta St., Suite 710, Denver, CO 80202
---
Join Messner Reeves for a live and Zoom webcast CLE on Civility and Professionalism by renowned trial attorney Bruce A. Montoya.  This program will cover key aspects of civility in the legal profession for practicing attorneys, including how to show professionalism in depositions, the courtroom, and in written correspondence. As former President of the Colorado Chapter of the American Board of Trial Advocates (ABOTA), principles based on ABOTA's Code of Professionalism will be discussed.  This CLE provides attendees with an opportunity to augment their practice as it pertains to civility and learn from one of the top trial lawyers in the Mountain West. This program is appropriate for lawyers of all levels, including those that are new to the practice.  RSVP is required for all attendees.
Happy Hour
Messner Reeves will host a happy hour reception following the program for all attendees with light appetizers and drinks served.
Topics include:
Why Do a Civility Program for Lawyers?

ABOTA Code of Professionalism
ABOTA Principles of Civility, Integrity and Professionalism
What Does it Mean to be Civil?

Civility in Practice: What Does It Mean to Be Civil?

The Fallacy of the "Zealous" Advocate
Civility in Depositions
Civility in Written Correspondence
Civility in the Courtroom
Civility in ADR

Applicable Case Law

DeRose v. Huerlin
Nachbaur v. American Transit Insurance Co.
Haluck v. Ricoh Electronics, Inc.
Faculty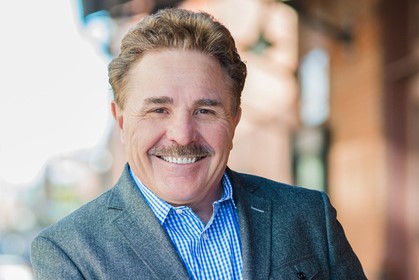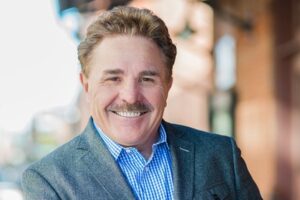 Bruce A. Montoya, Esq., Partner with Messner Reeves
Bruce Montoya has been practicing and excelling as a trial attorney for 40 years. Focusing on high exposure, personal injury, commercial and class-action cases, Bruce joined Messner Reeves in 2005 and has spearheaded the growth and success of the Firm's award-winning litigation practice.  He has mentored countless attorneys in Colorado and beyond.  A voracious advocate of the jury trial system, Bruce is a member of many prestigious organizations where admission is limited to the most elite trial lawyers invited by their peers for inclusion.  Bruce was inducted into the International Society of Barristers (ISOB) in 2002 and has been active in this organization for over twenty years.  A member of American Board of Trial Advocates (ABOTA) since 2006, Bruce served as President of the Colorado Chapter in 2017.  Most recently, in 2022, Bruce was inducted into the International Academy of Trial Lawyers (IATL) and selected by the American Arbitration Association (AAA) to serve on its national panel of arbitrations and mediators.
______________________________________________________________________________
CLE Credit Hours: 1.0 including (1.0 ethics/professionalism credit)
CLE credit for the following states has been requested and is pending: Colorado, Wyoming, California, and Utah. If CLE credit is awarded, attendees with bar admission in New York and Arizona can also be reported.
Registration Fee:         $0
Audience:                    Practicing Attorneys
Registration Required: Click Here
Registration Required for In-person and Virtual Attendance through Zoom