Daniel DeLay Secures Successful Verdict on His First Jury Trial
As our law firm continues to grow throughout the country, so does our team. Being a national firm, we believe that unity and inclusion are amongst the core values that drive our business forward. We're proud to annually participate in the Colorado Pledge to Diversity where we have had the privilege of onboarding some of our best and brightest attorneys such as Daniel DeLay.
The intern turned associate joined our firm during his 1L year of law school through Denver University's Pledge to Diversity program. Since then, he has not only impressed the entire team with his quick thinking, sharp and strategic approach, and devotion to the firm but has the results to back it up. He recently secured a successful verdict on his first jury trial – a monumental win and stepping stone in his career.
Congratulations, Daniel! We can't wait to see what you accomplish next.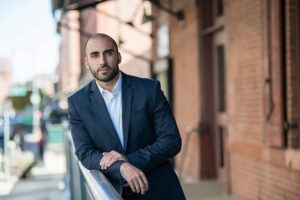 Daniel DeLay
Associate
Phone: 303.405.4195
Office: Denver