Earlier today, Messner Reeves partner Allison Dodd and Jenn Pollock, Director of Strategic Operations for Zero Hour Health Services, hosted an informative webinar with the Colorado Restaurant Association focusing on what restaurants need to know now, a look at updated COVID-19 legal considerations as well as current regulations.  
This hour-long interactive session addressed the changing landscape that both COVID-19 and the delta variant have demanded across all cities as they implement new operational measures to curb the spread.  The challenges in doing so have grown exponentially for business owners as the latest rules, regulations, recommendations and mandates change near daily to remain in compliance. 
Allison and Jenn were able to provide guidance specifically tailored to restaurants on hot-button issues, including how to navigate conflicting national and local guidance; where to source reliable information; how to implement a vaccine and/or mask mandate in your establishment; the return of routine health department inspections; and much more. 
Allison offered insight and expertise, and helped to start a conversation and new thought-process with the attendees.  Some of the main takeaways were: 
Familiarize yourself with the direct sources of information at the national, state and county levels.  These are organizations like the CDC & OSHA, and locally CDPHE. Be cautious when using search tools to find information, as it is often outdated and insufficient
Err on the side of caution, and abide by the most stringent of mandates and recommendations to ensure you're positioned positively and ready to adjust
Understand the differences in what defines an outbreak, and what the necessary response is, by state and county – as oftentimes these differ
Integrate as many application recommendations and guidelines into your business and process with your employees
Jenn then transitioned the conversation away from the legal perspective and into more detailed information on COVID-19 protocols, responses, testing options and procedures. 
The session ended with the opportunity for attendees to ask specific questions to the hosts, and the topics ranged from mask and vaccine mandates to health department inspections to new hiring considerations.   At the conclusion of the session, guests left with a clear understanding of their available resources, recommendations for their business and how to maneuver going forward.  
Click Here to view the webinar. 
This document is intended to provide you with general information regarding Managing COVID Guidelines in the Restaurant Industry. The contents of this document are not intended to provide specific legal advice. If you have any questions about the contents of this document or if you need legal advice as to an issue, please contact Attorney Allison Dodd or another attorney from the Messner Reeves team.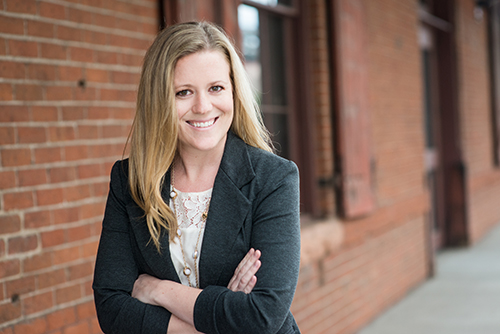 Allison Dodd
Partner
Phone: 303.454.2159
Email: adodd@messner.com
Office: Denver